OMA, a New York-based design firm, is transforming this historical post office in Houston into an art and music facility. The new facility is billed as "one of the world's largest rooftop playgrounds and gardens."
The firm intends to transform the city's disused Post Office at 401 Franklin Street into a blended cultural venue. The new complex, known as POST, will include cultural venues, entertainment areas, creative workstations, eateries, and stores.
The renovation, developed for private real estate firm Lovett Commercial, attempts to retain as much of the property as possible. One historical fact: from 1936 to 2014, the facility was operated by the US government.
According to OMA partner Jason Long, the potential to transform a building of such sturdiness and enormous size is fantastic. Lovett's idea to conserve this landmark from Houston's history enabled the firm to design an integrated framework for the city's cultural and economic future.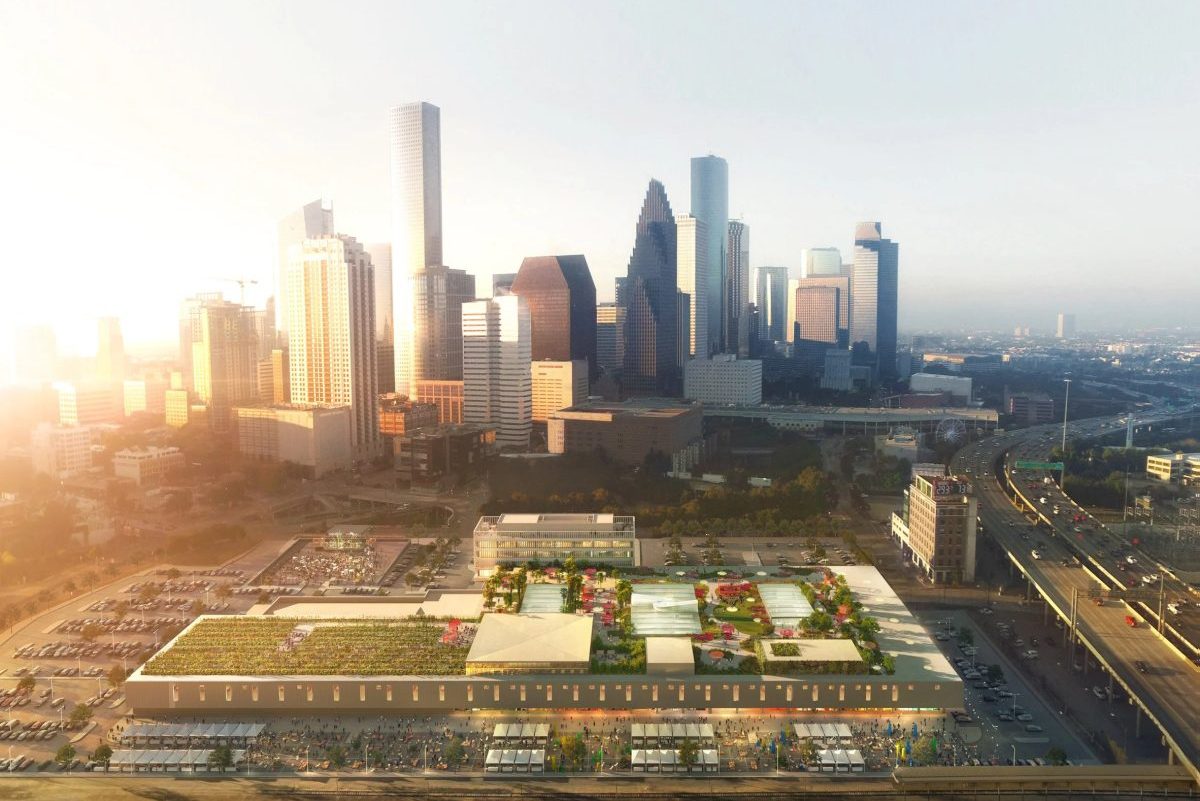 A prominent aspect is the renovation of the building's rooftop into something like a garden and ecological organic urban garden. The five-acre area, dubbed "Skylawn," will feature 360-degree vistas of the city's downtown cityscape.
The rooftop space will have dining and event locations, as well as a stage for live performances. There will also be allotments for producing food, allowing the property's restaurants to provide a rooftop-to-table approach. Hoerr Schaudt, a Chicago-based landscape architecture firm, will be in charge of the landscaping.
The project's diversified services are intended to strengthen the adjacent downtown area, according to OMA and Lovett Commercial. The structure will also have offices, versatile co-working facilities, and a communal maker's space, all of which will be interconnected to Houston's planned digital hub "Innovation Corridor."