Architecture firm OMA has finished the first stage of renovating a former US Postal Service facility in metropolitan Houston into a multi-purpose hotspot. Houston's POST communal places debuted in November 2021, within a 500,000-square-foot enclosed mail-sorting warehousing and office complex.
The massive construction was built in 1962 by the same group that created the Astrodome sports stadium in Texas City. It was erected on the site of Houston's former Grand Central Station.
The adaptive-reuse project was master-planned by OMA's New York bureau, supervised by partner Jason Long. Within the disused warehouse, the firm created a number of locational and structural modifications.
The team built a set of paths to the structure that extends inside as spaces to link the 16-acre property with the city's commercial and theater sectors. These cut-through parts function as enormous atriums, bringing light into the facility's broad floorplates.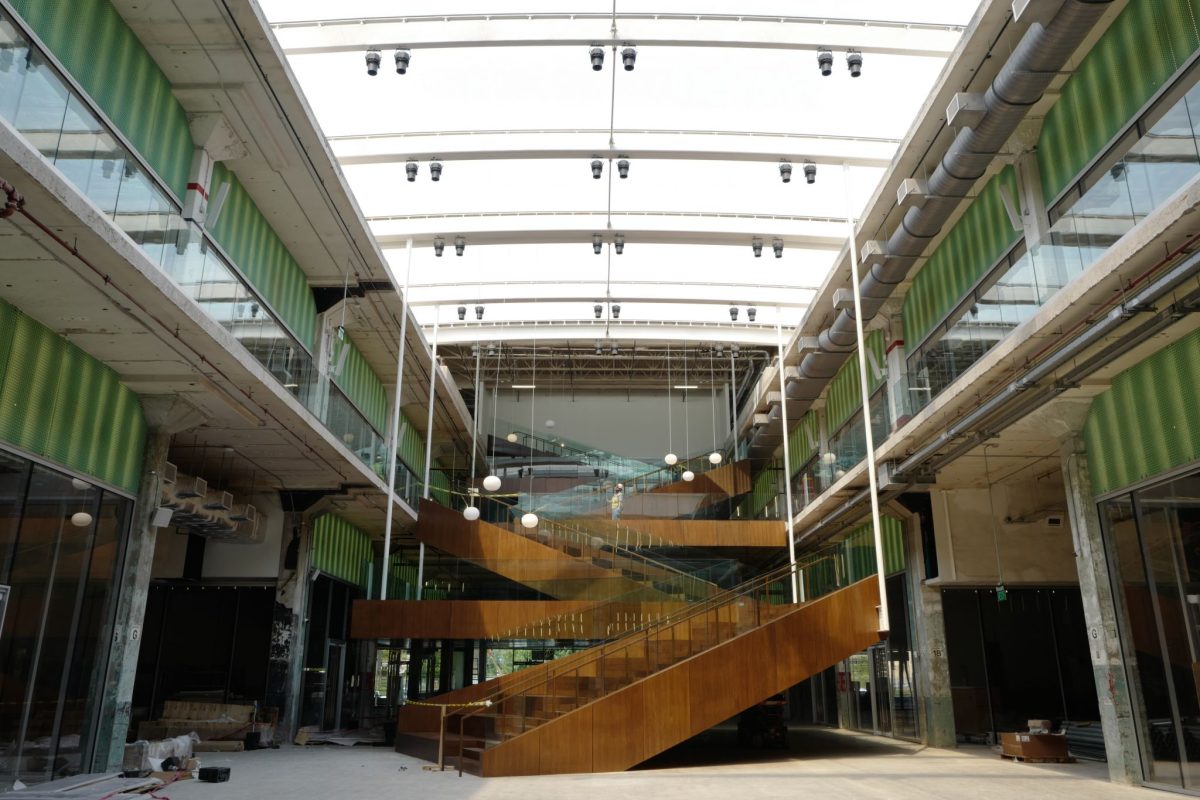 The atriums, dubbed X, O, and Z, also divide the bottom floor into sectors for cultural and retail activities, a food court, and collaborative workstations. According to Long, by carving through the structure and dragging people within and around it, the firm hopes to integrate diverse activities into every corner and transform POST Houston into a vista that shows the city's ambitious aspirations.
Each atrium has a "colossal" stairway leading up to offices on the higher floor. The stairways differ in shape, construction, and substance, but all three are designed to stimulate visitor interactions.
The first staircase, coated in weathering steel, has slanted flights with bleacher-style seats. The white shape of the second staircase, which twists in a double spiral over an elevator shaft, is surrounded by vertical bars of light.
The third is made out of concrete staircases with green side supports that are organized in pairs of flights that proportionately dogleg to form two X forms when observed from the front.