Opaque glass tubes meet curving ceilings in this art institution designed by American architect Steven Holl for the Houston's Museum of Fine Arts. The structure is divided into parts with curved roofs. This allows sunlight to enter the galleries within the 164,000 square-foot structure.
The Texas sky stretches 180 degrees just above the dazzling canopy surrounding the new skyscraper, according to Steven Holl Architects. Concave shapes inspired by cloud circles push down on the rooftop structure, letting natural light enter with precision, ideal for top-lit galleries.
The facade is covered in tube-like coated glass to contrast with existing structures in Houston's Museum of Fine Arts complex, including a neighboring clear glass and steel structure by Mies van der Rohe. Transparent material pipes wrap around an atrium space on the western side of the building.
The transparent cladding is held upon steel columns cantilevered off the cement walls and is made of coated glass tubes with semicircular portions. Tubes are held together with aluminum clips and sit on a steel platform at the bottom.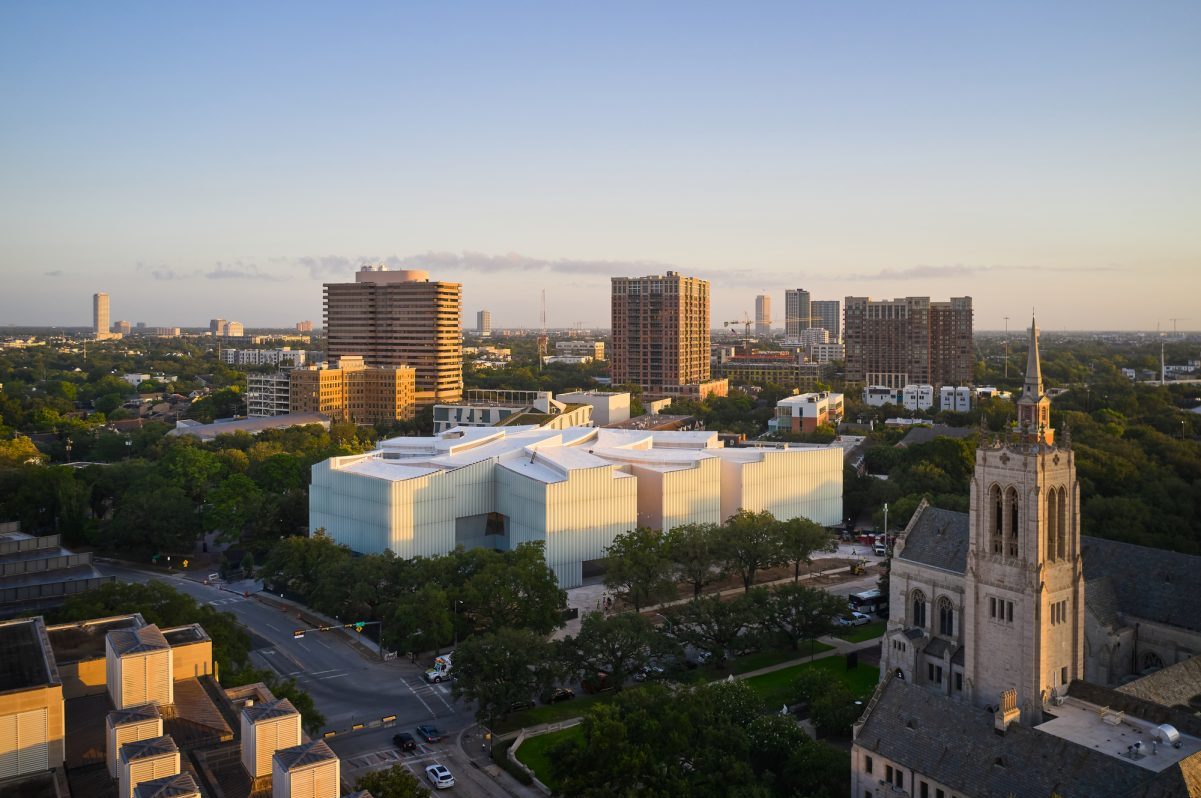 The tubes have varying contacts with the floor and follow the building's distinctive curved roofline to the top. Some, for example, end atop concrete benches, whilst others are exposed at the bottom, allowing guests to view all the way to the top.
Steven Holl explained that the facade was created in its studio by tinkering with 1:1 scale acrylic poles that were sliced in half and glued to acrylic layers, which created an intriguing light play.
Seven gardens are built into the building's design to represent distinct entry points, the largest of which is situated at the crossroads of Bissonnet and Main Street near Texas City. This also serves as the main entrance to the Museum of Fine Arts' Sarofim Complex.